Gelato Ice Cream Catering
Do we cater ice cream aka gelato to the Fort Worth, Tx. area? YES we DO!!!! We will be more than happy to cater your event with our gelato. Our mobile catering cart is capable of carrying six 5 liter tubs of gelato with storage for an addition 4 below the serving area. Our cart is state of the art! We can set up outside and without a power source and maintain the consistency of the gelato from 6 to 12 hours depending on the ambient temperatures. Are you wanting a particular flavor? We can do it! We make our gelato on site at our restaurant in Burleson, Tx. We have done from the regular flavors like chocolate, strawberry or vanilla to the wild like cucumber, raspberry jalapeno, mango habanero, watermelon basil or strawberry rhubarb. We also have old standby favorites like coconut, salted caramel, non alcoholic champagne, any one of our numerous cake flavors (carrot, birthday, wedding, red velvet), lemon or espresso. We would be more than happy to have you come in to the restaurant and sample a few flavors to make sure you get just the right ones for your event. You can always contact us via phone or email with any questions or fill out the form at the bottom of this page.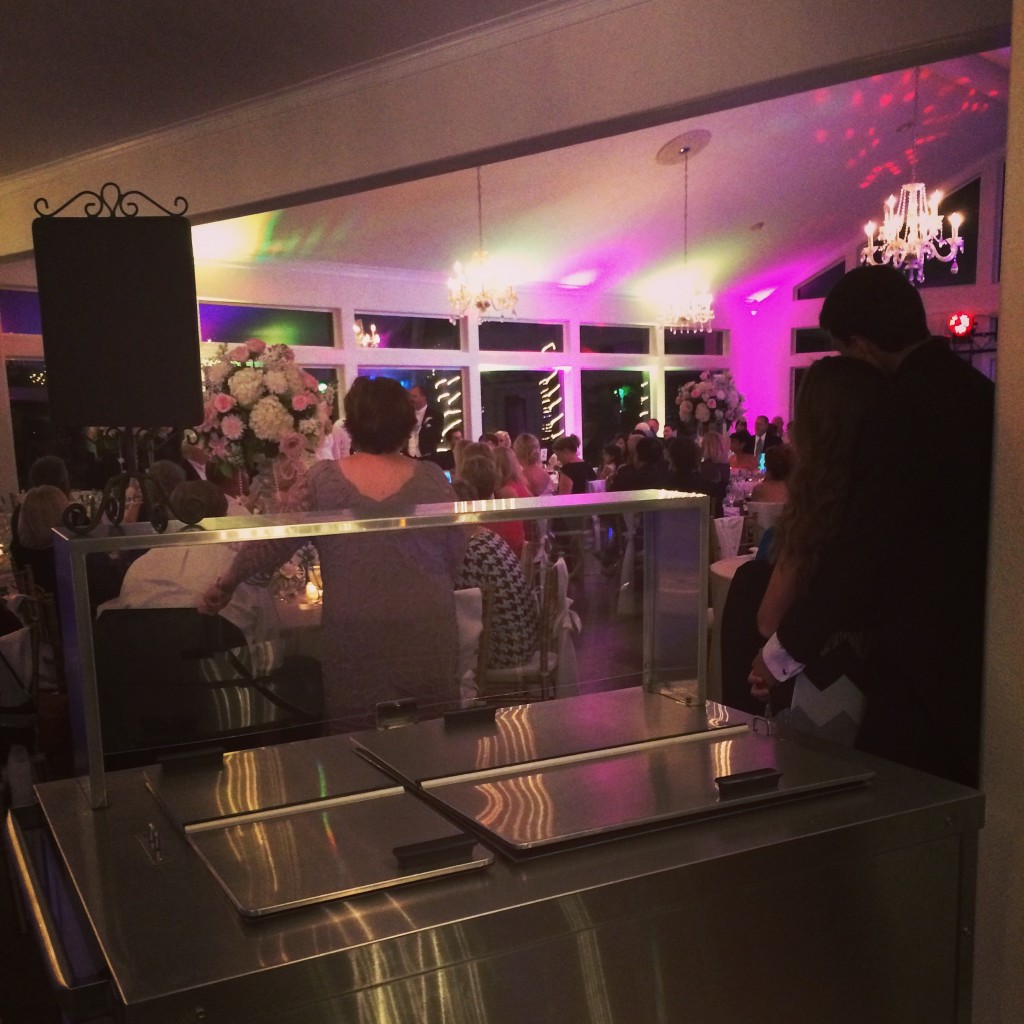 We serve all sorts of events like:
•Birthday Parties
•Anniversaries
•Baby Showers
•Bridal Showers
•Company Parties
•Rehearsal Dinners
•Church Groups
I knew we were having a great reception when the kids started giving me advice on which Gelato flavor I should have because they had tried them all!  Having "wedding cake" Gelato from Pinocchio's was the most fun and interactive "cake" we could have chosen for our wedding – Thanks Pinocchio's!
Andrea Blair – Anderson
Gelato Catering Flavors
[column-third-1]
Vanilla
Chocolate (Milk or Dark)
*Dark Chocolate/Raspberry
Violet/Chocolate
Chocolate/Banana
Peppermint/Chocolate
Azteca Spiced Cocoa
Andes Mint Chocolate Chip
Espresso
Espresso with Chocolate Chips
*Pina Colada
Pineapple
Strawberry
Strawberry/Pineapple
Strawberry Rhubarb
Lemon
Strawberry/Lemon
*Raspberry/Lemon
*Blueberry/Lemon
Violet
Lavender
Rose [/column-third-1]
[column-third-2]
Pear
Peach
Apple
Banana
Blackberry
Cherry
Cucumber
Orange
*Blueberry
*Raspberry
Pomegranate
*Pomegranate/Raspberry
Salted Caramel
Caramel Apple
Mojito
Dreamsicle
Kool-Aid
Gingerbread
Tiramisu
*Pistachio [/column-third-2]
[column-third-3]
*Champagne
*Wine
Amaretto
Pumpkin Spice
Pumpkin Pie
Apple Pie
Cherry Pie
Vanilla Chai
Tea with Lemon
Bubble Gum
Any candy (Butterfinger, Skittles, Snickers, etc.)
Toffee Crunch
Toasted Marshmallow
Butterscotch
Almond
*Coconut
Wedding Cake
Birthday Cake (with colored sprinkles)
Cheese Cake [/column-third-3]
* Denotes Premium Flavors
Custom flavors can be made upon request. Pricing will need to be quoted.