Artisan Coffee Shop South of Fort Worth
Pinocchios carries an assortment of single origin locally roasted coffees. Come packaged whole bean but we are certainly happy to grind them for you, just let us know if you're going to be using your selection in an auto drip coffee maker, French press or as a pour over so we can grind it accordingly.
We also serve a locally roasted custom blended drip coffee and espresso. Pinocchios is the only place in the world to get these custom blends!!! Twist our arms and we can order you a bag to take home but please keep in mind we don't keep any on hand to sell.
We can do any espresso drink you like! If we haven't heard of it we'll be more than happy to try to look it up and give it a try or if you know how it's made just fill us in! Some of our more popular offerings are the frappe, a macchiato with caramel or a mocha. Speaking of flavors, we have quite a selection of syrups which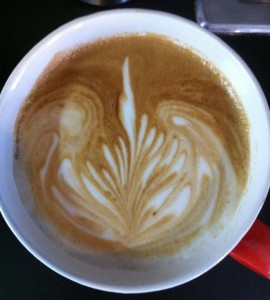 are imported from the Alps of France. They are AWESOME if we do say so ourselves. One of our favorites is a white mocha with either violet or lavender added. Other popular choices are to add pumpkin spice to a latte or amaretto but if you are not so adventurous we do keep all the regular stand bys such as vanilla, caramel and hazel nut. With a selection that pushes about 20 different flavors we are certainly going to have something that appeals to you!